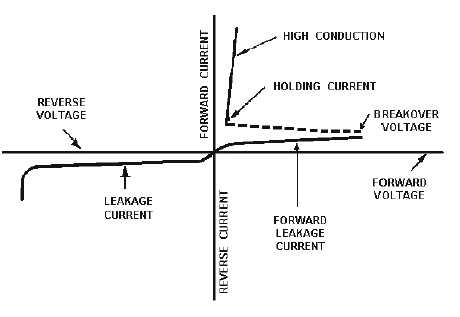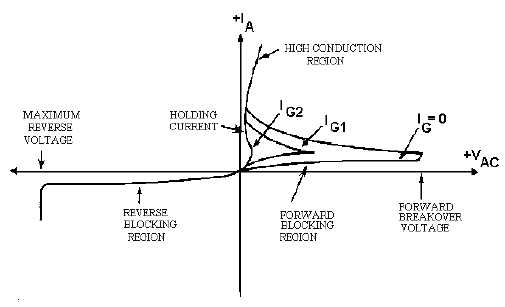 3-22
Figure 3-19.—Characteristic curve for an SCR.
The effect of a gate signal on the firing of an SCR is shown in figure 3-20. Breakdown of the center
junction can be achieved at speeds approaching a microsecond by applying an appropriate signal to the
gate lead, while holding the anode voltage constant. After breakdown, the voltage across the device is so
low that the current through it from cathode to anode is essentially determined by the load it is feeding.
Figure 3-20.—SCR characteristic curve with various gate signals.
The important thing to remember is that a small current from gate to cathode can fire or trigger the
SCR, changing it from practically an open circuit to a short circuit. The only way to change it back again
(to commutate it) is to reduce the load current to a value less than the minimum forward-bias current.
Gate current is required only until the anode current has completely built up to a point sufficient to sustain