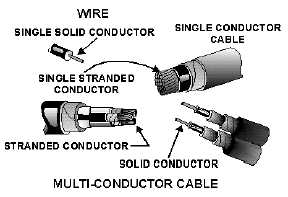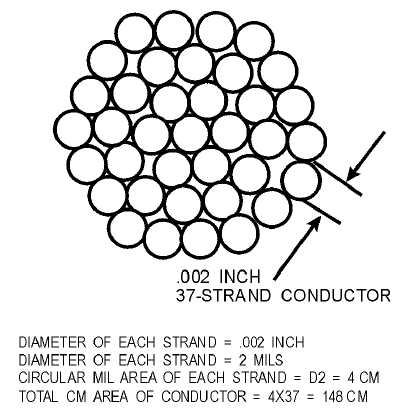 1-10
Figure 1-5.—Conductors.
Conductors are stranded mainly to increase their flexibility. The wire strands in cables are arranged
in the following order:
The first layer of strands around the center conductor is made up of six conductors. The second layer
is made up of 12 additional conductors. The third layer is made up of 18 additional conductors, and so on.
Thus, standard cables are composed of 7, 19, and 37 strands, in continuing fixed increments. The overall
flexibility can be increased by further stranding of the individual strands.
Figure 1-6 shows a typical cross section of a 37-strand cable. It also shows how the total circular-mil
cross-sectional area of a stranded cable is determined.
Figure 1-6.—Stranded conductor.