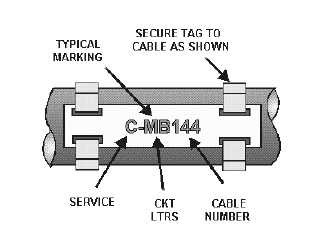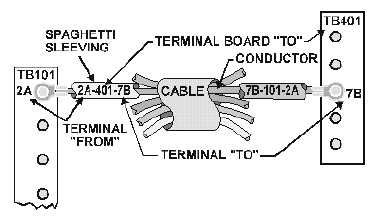 3-20
SUMMARY
In this chapter, we have discussed some typical cable- and wire-marking systems, electrical
diagrams, and some basic safety precautions. A brief summary of these subjects follows:
Cable- and Wire-Marking Systems

—Cables and wires must be identified to provide the technician
with a means of tracing them when troubleshooting and repairing electrical and electronic systems. The
cable and wire-marking systems discussed in this chapter are typical systems. The number of systems
used throughout the Navy is too numerous to discuss. For the cable or wire identification for a specific
piece of equipment, consult the technical manual for that equipment. One wire identification system you
will surely come in contact with is the color coding of wires used on electrical power tools and
appliances. Remember, the purpose of the green conductor in a power tool or appliance cable is to prevent
electrical shock to the operator in case there is an electrical short to the frame of the appliance or tool.
Electrical Diagrams

—Examples of electrical diagrams you will be required to "read" (interpret) and
their uses are as follows:
Pictorial Diagram

—Shows a picture or sketch of the various components of a system and the
wiring between the components. This diagram is used to identify the components of a system.